Drop in gym is an opportunity to come in and have free time in the gym, under the supervision of parents and coaches. Our drop in times make it easy for children to come and explore the gym and get a feel for the space, before signing up for a class. It's also a great way to burn some of that extra energy!
All children ages 18 months to 7 years need to have a parent/guardian within an arms reach of them at all times. Children 8 and up are welcome to come in and play, while a parent/guardian is present in the building.
SCHEDULE

Please check back in April for our spring drop in times!

Please note, payment can be made by Visa, MasterCard or Debit.
DROP IN RULES:
- Find a red cubby to leave your jacket, socks, water bottle etc in for the duration of your class.
- Please make sure long hair is tied back.
- Please leave your jewelry at home!
- Children need to have BARE FEET while inside the gym—socks are just too slippery!
- Children must wait in the foyer or kitchen prior to the start of drop in.
- EVERY child under the age of 8 MUST HAVE A PARENT in the gym, by their side for the entire drop in time.
- Drop in is limited to the gym with the red floor (the grey/back gym is off limits).
- ONE person at a time on ALL of our equipment!
- A coach MUST be on the large trampoline in order to have children bouncing on it.
- The tumble track is a ONE WAY STREET!
- No jumping FROM the trampolines, we always get on and off safely.
- If you are waiting for a turn on the trampoline, please wait on the stairs or on the floor.
- No one is to go under the trampolines - it could be very dangerous if someone else is bouncing!
- Remember your safety landings when you jump from a box or a block!
- Please keep clear of the equipment corner where all of the extra mats are stacked!
There are so many fun things set up for you to play with!
- Remember to keep your SAFETY EYES OPEN at all times!
- NO FOOD OR DRINKS in the gym area. Please use the tables in the kitchen for your snack.
- Please treat everyone with RESPECT. From coaches, to other children to parents who are watching, everyone DESERVES to be treated well!
- Be safe and have some fun! We love to see your smiles and hear the excitement that comes from learning new skills!
Please click here to download a copy of these rules.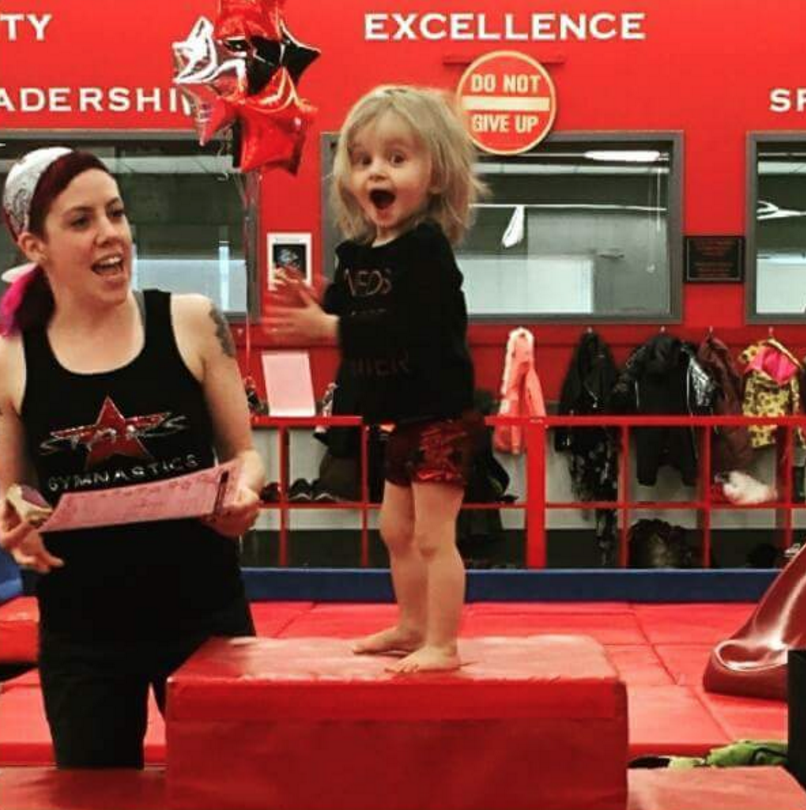 Drop In